Welcome to NSRS 2019!
The Network Science Research Symposium is organized and led by graduate students affiliated with the Network Science Institute at Northeastern University. It creates a platform to showcase a variety of projects done by young researchers in Network Science, to receive feedback and initiate future collaborations.
The 2nd annual NSRS features:
Research sessions consisting of oral presentations and short flash talks.
Grant unwind about how a grant proposal "unfolded". Attendees will hear a different kind of perspective behind all the work that goes into a grant proposal, which hopefully will lead to a discussion of how to initiate and promote an early-stage research project.
Professional-life panel where faculty members in NetSI discuss a set of miscellaneous questions about professional life in academia/network science with young researchers. This panel is part of the NetSI professional practices seminar series.
Slideshow karaoke with dauntless presenters telling stories from a slidedeck full of surprise
Network trivia for fun
Date & Location
NSRS 2019 will be held on October 25th at the Network Science Institute, 11th floor, 177 Huntington Avenue, Boston.
If you don't have access to the Institute, please email Chia-Hung Yang before October 23th so we can add you to the guest list.
Agenda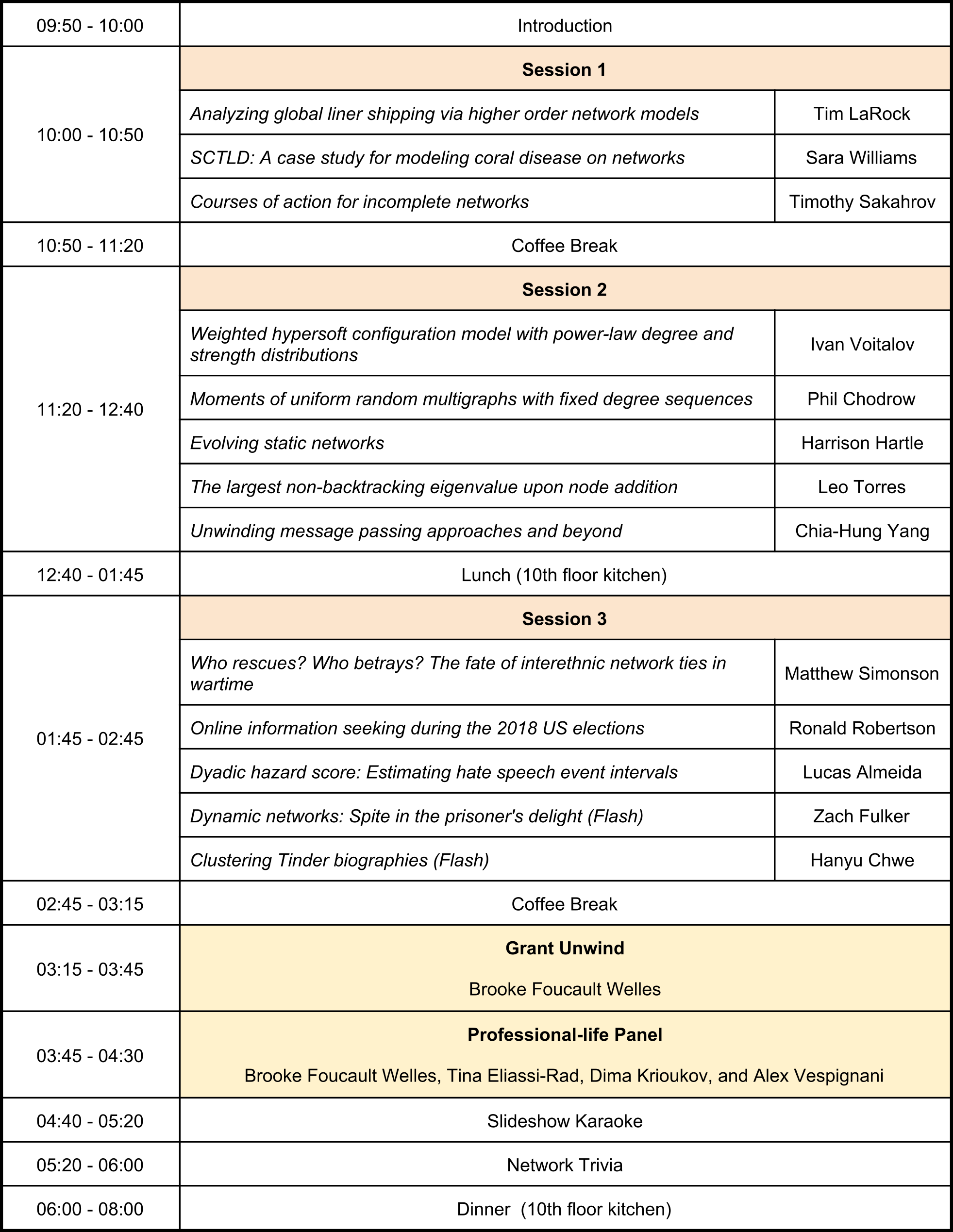 Contact
Please feel free to email Chia-Hung Yang if you have any questions.